Блог
50% of Nevada Casino Workers Vaccinated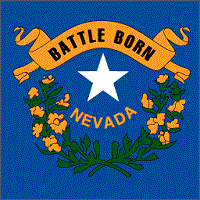 Pushing toward a 100% capacity limit by June 1st, about half of Nevada casino workers have now received the Coronavirus vaccine. However, many of the larger resorts are reporting that up to 70% of their employees have been inoculated.
The Nevada Gaming Control Board, along with requirements from Clark County, says that casinos will be allowed to go to 100% capacity when at least 60% of state residents have received the first dose of the COVID vaccine. Right now, that number stands at just 39%.
"We are focused on reaching 60% so we can open to 100%…" said Virginia Valentine, the President of the Nevada Resort Association, adding that resorts are giving their employees the flexibility to get vaccinated and are rewarding those who do.
You can read more about the status of Nevada casino workers and the reopening of casinos at full capacity at Casino.org.